I'm not the biggest Missoni fan, but Rachel Zoe's Bugaboo Missoni stroller is pretty awesome. Check her out: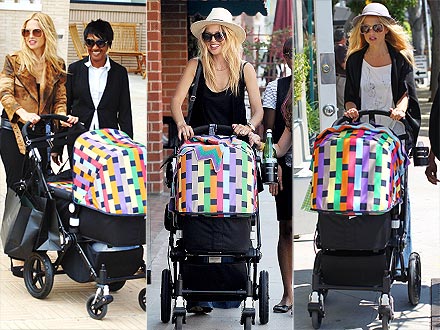 Though colorful stripes and patterns aren't really my thing, I'm really digging what I've seen of the Missoni for Target line, at least in the vein of accessories. How cute are these little bags?


I think they'd look pretty cute crammed with baby stuff. They'd sure snazz up the plain black Skip hop diaper bag I registered for and got at one of my showers (more on those later). None of the collection's clothes really stuck out for me. But this collection (which includes home stuff, too!) is probably best experienced in person, so we'll see.
More info here.