I am super psyched because I just ordered the Kate Spade Gardner collection metal frame, flutes, and cake server set. How cute! I wanted something nice to display a picture of Barry and I on the guestbook table and it only made sense to get the matching cake serving set. I really only got the glasses because I had a 25% off coupon and they were essentially free. Ugh...typical snowball behavior.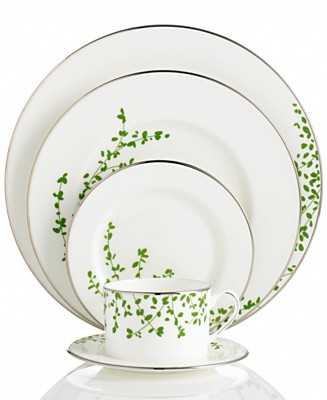 Anyway, I love this set because it matches the china pattern I picked. Yes...china. I know you should look forward to getting all the practical things on your registry but I'm in love with this collection.
My mom has had a couple sets for years and it's always such fun when she busts it out. So I'm all about the china, as frivolous as it is. I'm not going as far as registering for crystal because I can't see myself using it in the near future. It's going to be weird stashing all our new stuff in our apartment. Weird, but great.